One of the most commonly asked questions that I see about boxing is whether an individual is too old to start. Since I first went online almost 15 years ago, I'd guess that this question has landed in my inbox at least several hundred times. Most recently, I had a man ask me the exact question this morning. He even passed along a video of himself hitting the bag in hopes of me analyzing whether he is too old to box.
Decide For Yourself
Based on the frequency of this question, it is worthy of a discussion. Yet before I elaborate, I will first share a video from last year that includes somewhat of a response. The aspiring boxer that I mention in the video has stayed in touch with me and now has 6 amateur fights under his wing. He couldn't be happier with his decision to pursue the wonderful sport of boxing.
Whether or not this young man ever fights professionally is irrelevant when discussing his decision to box. Since when does your likelihood to win a world title dictate whether or not you should lace up the gloves? If that was the criteria, most boxing gyms would be empty.
I say this not to suggest that you shouldn't strive to excel. Naturally, you should set high expectations for yourself. It is important to remember however that there is an inherent reward included when you partake in an activity that you are passionate about. In other words, if you love boxing, you will be rewarded by boxing. You do not need to become a world champion to enjoy the sport.
Perhaps the greatest and most common example of this concept has nothing to do with boxing. Take a moment to think about little league baseball. What percentage of little league ball players will ever make it to the pros? I don't have exact figures, but I know that the probability is extremely slim. Does that mean we should start telling little league ball players to pack up their bags and go home?
If you played baseball as a kid, I'm sure you have loads of memories that you will cherish forever. Those are memories that no one can take away from you whether you played professional ball or not.
Why is boxing any different?
You can enjoy the sport of boxing at any age. My first trainer (Rollie Pier) is in his eighties and he still laces up the gloves. He purchased a new head gear when he was 75 years old. He still enjoys moving around the ring with the youngsters in the gym. And while some may label boxing as a dangerous activity, his continued involvement has helped him age gracefully. He does not look anywhere near his age.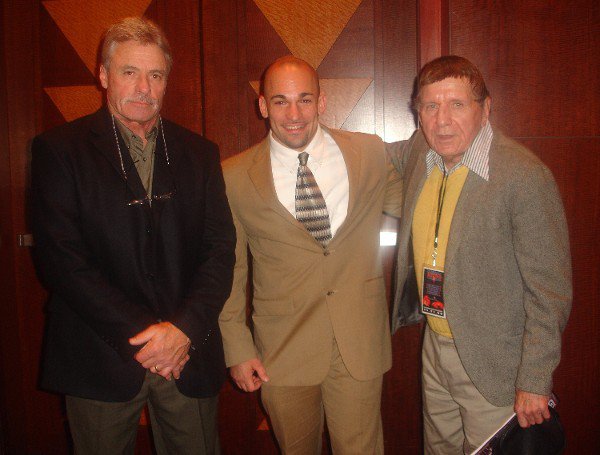 Can you still become a champion?
While much of this entry is focused on enjoying the sport, there will certainly be those who are curious about their chances to succeed in boxing despite starting a later age. Fortunately, there are countless examples of fighters who have done quite well after starting in their late teens or early twenties.
Almost every era has its share of late starting fighters. A few examples from the past include Rocky Marciano, Sonny Liston, Ken Norton, and Earnie Shavers. Slightly more recent examples include those such as Dwight Muhammad Qawi, James "Bonecrusher" Smith, Ray Mercer, and Tim Witherspoon. Even more recent examples include Glen Johnson, Kermit Cintron, Mike Alvarado, Nate Campbell, Hasim Rahman, and Sergio Martinez.
Final Thoughts
In summary, the names above are just a few that come to mind. There are many others but even this small list proves that certain athletes possess the ability to do well despite a late start. The take home lesson for any aspiring fighter who finds this entry should therefore be simple. Plenty of others have done well despite a late start, so who is to say that you cannot as well?
Ultimately, no one can answer that question in advance. If boxing is something that you are passionate about, you owe it to yourself to give it a try. Perhaps you will never have a formal fight, but at least you will enjoy the sport that you love. That alone will make your decision to lace up the gloves more than worthwhile.
Comments
comments