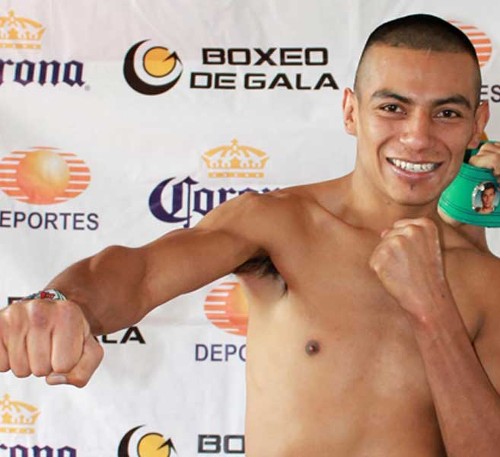 It's unfortunate that Robinson Castellanos is a name only known by diehard boxing fans. Though he'll never be a pound for pound great, he's the type of fighter that young boxers should aspire to when times are tough. The rocky road that Castellanos has traveled throughout his career is as inspiring as any. No one who saw him as a young pro could have guessed where he would be today. Robinson Castellanos is now the mandatory challenger for the WBC featherweight title that is held by Jhonny Gonzalez.
Opponent Turned Contender
Robinson Castellanos began his career as an opponent. After thirteen professional fights, his record was an unimpressive 5-8. One stretch in that early phase saw him lose five out of six fights. The fifth loss in that stretch came to a young prospect named Mikey Garcia. In case you are wondering, that's the same Mikey Garcia who went on to become a world champion. He easily disposed of Castellanos in five rounds and probably thought he would never hear of him again.
Robinson Castellanos had different plans however. He never gave up. Two years after losing to Garcia, he shocked an unbeaten Alejandro Sanabria with a 10 round unanimous decision victory. Less than one year later, he beat another unbeaten prospect in Christopher Perez (who was 19-0 at the time).
Victories like those rightfully earned Castellanos the nickname Robin Hood. He was the opponent who came in and stole the prize from upcoming prospects. Ironically, he's now done it so many times that he is no longer considered the opponent. Most recently, Robinson Castellanos defeated former Olympic medalist Rocky Juarez. With the victory, Castellanos has now won 16 of his last 18 fights. And one of those two losses was a 10 round split decision when he was still fighting as an opponent.
His most recent battle can be seen below.
Started From The Bottom
If there was ever a graphic that charted the career path of Robinson Castellanos, it would probably look similar to the following: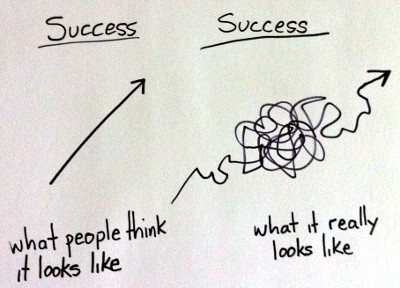 Castellanos has certainly traveled a hard road to the top. Unlike many prospects, he never had the luxury of a manager who cherry picked his opponents. On the contrary, he has made a living out of fighting anyone, often on short notice.
Now, with 21 wins and 10 defeats, Castellanos has perhaps the most deceiving record in boxing. He's a perfect example of a fighter who is not defined by his past. Instead, he used his early struggles to help him rise towards the top. Along the way, he obviously subscribed to Ray Robinson's classic advice.
"To be a champ you have to believe in yourself when no one else will." – Sugar Ray Robinson
Final Thoughts
In summary, I am not suggesting that everyone should follow the career path of Robinson Castellanos. With that said, it is important to realize that a loss does not always signify the end of a fighter's career. As I've mentioned before, a loss often provides a valuable learning experience. Too many boxers in today's era shy away from challenging fights as they are afraid to tarnish their unbeaten records.
Yet, if our sport is to ever reclaim its past glory, more fighters must be willing to fight the best competition available. If that were the case, a loss would not be viewed so unfavorably. High level amateur boxing provides a perfect example. Almost every top amateur boxer loses on occasion. It is very rare for one fighter to dominate every national tournament in a weight class. To no surprise, the boxers who regularly fight in these large national tournaments are those who tend to learn and improve the most.
Perhaps it is time for pro boxing to learn from its amateur roots. Robinson Castellanos never shied away from fighting anyone and will now compete for a world title. Imagine how great the sport would be if more boxers were willing to fight the level of competition that he has made a career out of challenging.
Comments
comments