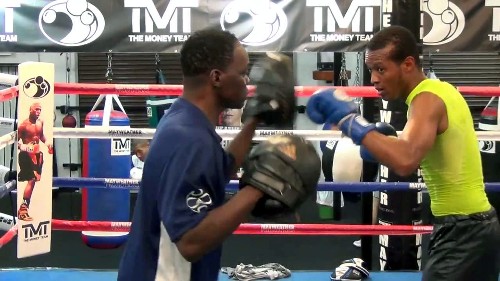 When you hear the name Mayweather, your first thought is probably not of former fighter and current trainer Jeff Mayweather. Unfortunately, Jeff's accomplishments are often overshadowed by his nephew and brothers. Yet, while Jeff is not nearly as brash or outspoken as others in his family, his boxing knowledge is certainly world class. As a fighter, Jeff racked up 47 professional bouts and has trained world champions such as Sultan Ibragimov and Celestino Caballero.
Boxing Tips and Techniques
Considering Jeff Mayweather's accomplishments as a fighter and trainer, he is clearly a trusted resource when it comes to boxing instruction. Fortunately, you don't need to be in the gym with him to learn from his experience. In the video below, he shares well over an hour of boxing knowledge. You can expect to find several useful tips within.
Never Stop Learning
Some might be surprised to see me sharing a boxing tutorial. As I've said before, I'm as old school as it gets when it comes to boxing instruction. To put it bluntly, you can't teach yourself how to box. If you are serious about boxing, you need to work with an experienced trainer and spar with more experienced fighters.
That being said, there's nothing wrong with supplementing your hands on instruction by learning from other sources. The quest to continue learning should be ongoing and never ending. It certainly won't hurt to listen to a trusted resource such as Jeff Mayweather. He obviously knows what he is talking about it when discussing the sweet science.
His instructional video will also be useful to someone who doesn't have access to a gym. Perhaps you'd just like to learn a few basic techniques to improve the quality of your heavy bag routine. Jeff's video provides an excellent overview of the fundamentals. If you are new the sport, you'll definitely come away with a better understanding of the basics.
In summary, video analysis doesn't need to be limited to watching other fighters compete. When a knowledgeable trainer is willing share advice, it only makes sense to listen and learn. The only fools in this sport are those who think they know it all.
Related Entries:
Comments
comments